Cheers!
Tasting your way through the 419 Ale Trail is the best way to experience Northwest Ohio's vibrant craft beverage scene!

Are you ready for another round? The 419 Ale Trail is back for its second year with new breweries, new offers and new prizes to explore all year long. As you navigate your way to 35 participating locations, you'll experience so much more than great drinks! Venturing the 419 Ale Trail will lead you to the best brews, small towns and local gems throughout the area, not to mention, the dynamic city scene in and around Toledo where you will discover a slew of new breweries and long-standing favorites.

Sign up today and start your adventure as you raise a glass in the Glass City and around the region!

You must be 21 years or older to participate in the 419 Ale Trail.
Mobile exclusive
Instantly delivered via text and email
No apps to download
Deals at your favorite NW Ohio Breweries
Check-in, win prizes
PRIZES & PRIZE DRAWINGS
The further you go on the trail the better your chances to win!
• Stop 1: Collect a 419 Ale Trail Sticker from any participating location.
• Stops 12: Collect your 419 Ale Trail water bottle from a designated Prize Hub plus automatically receive a prize entry for a Brewery Prize Package.
• Stop 24: Collect your 419 Ale Trail cooler tote from a designated Prize Hub plus automatically receive a prize entry for a Brewery Prize Package.
• Stops 35: Collect your 419 Ale Trail hat from a designated Prize Hub, automatically receive a final prize entry for a Brewery Prize Package, plus an entry into the Grand Prize Drawing.

DESIGNATED PRIZE HUBS
The prizes awarded after stops 12, 24 and 35 can all be collected at one of six designated Prize Hubs during their regular hours. Prizes can only be collected after an employee has selected "Redeem" on your passport for you.
• Carey Brewing Station | 300 East Findlay St. Carey, OH 43316
• Catawba Island Brewing | 2330 E Harbor Rd, Port Clinton, OH 43452
• Earnest Brew Works (South Toledo) | 4342 S Detroit Ave, Toledo, OH 43614
• Juniper Brewing Company | 145 S Main St, Bowling Green, OH 43402
• Maumee Bay Brewing Company | 27 Broadway St, Toledo, OH 43604
• Two Bandits Brewing | 106 E High St, Hicksville, OH 43526

BREWERY PRIZE PACKAGES
Brewery Prize Packages will be awarded to 5 pass holders who made it to 12 or more stops. As you reach 12, 24 and 35 check-ins you'll receive a prize entry for a Brewery Prize Package. These Brewery Prize Packages will include an overnight stay, attraction passes and a variety of awesome brewery merchandise. Brewery Prize Package winners will be drawn after the completion of the 419 Ale Trail on June 17, 2023.

GRAND PRIZE DRAWING
Completing the 419 Ale Trail is no easy feat! Everyone who completes 35 stops will be entered into a Grand Prize Drawing. One lucky winner will receive an overnight stay at the Hiltons at Toledo Downtown, a commemorative stainless steel growler, attraction passes, restaurant gift cards, brewery merchandise and more! The Grand Prize Drawing winner will be drawn after the completion of the 419 Ale Trail on June 17, 2023.
How this Pass Works

Step 1 - Get Your Pass
This mobile exclusive passport is a collection of curated breweries and craft beverage makers to check in at and start your adventure, with many offering deals and discounts to redeem during your visit.

Step 2 - Receive Text
Your passport will be instantly delivered to your phone via text and email and is ready to use immediately! There is no app to download. Your pass can be saved to your phone's home screen for easy one-tap access.

Step 3 - Redeem
When visiting a participating business, check in through the mobile passport using your location and start tasting the best brews around. If that brewery has a deal or offer through the passport, just present your phone to a staff member to redeem available discounts. You have until June 17, 2023 – one full year – to complete the 419 Ale Trail!
Transportation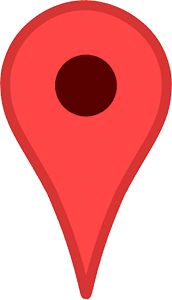 See locations on an interactive map.
Offering public and private VIP craft brewery tours in a deluxe 14-passenger bus. Enjoy four brewery stops with exclusive offers included from the breweries for 419 Brew Bus guests only. Select from a variety of routes in the 419 area code throughout northwest Ohio.
Swig Ohio Shuttles (SOS) provides safe, affordable, and fun transportation solutions for groups throughout Northern Ohio. They specialize in weddings, bachelor and bachelorette parties, wine/beer hops and more. Whether you're headed to a ball game, a night out, the lake, or the area's many great breweries and wineries, SOS has you covered.
Show more